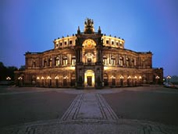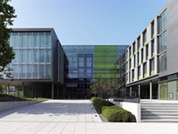 Venue
Dresden
Dresden is the capital of the German Federal Free State of Saxony. It is situated on the banks of River Elbe. The Dresden Elbe Valley is UNESCO World Heritage. Dresden has long been the capital and residence of the electors and kings of Saxony. These sovereigns left the city with a wealth of world-famous architecture and artwork.
Dresden Technical University
"The Technische Universität Dresden dates back to the Technische Bildungsanstalt Dresden, founded in 1828 and, thus, ranks among the oldest technical-academic educational establishments in Germany.
The TU Dresden has about 35.000 students and almost 4.200 permanent employees (excepting the Faculty of Medicine), 419 professors among them, and, thus, is the largest university in Saxony, today."
Text by press office of TU Dresden.
Faculty of Informatics
The Faculty of Informatics will host both competition and special events of CEOI 2008. In 2006, the faculty moved into a new building.
International Guest House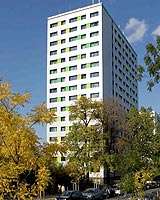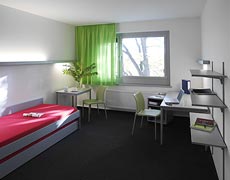 The extensively modernised Guest House, opened in June 2006, is located directly on the university campus. From here you can reach the central station (Dresden Hauptbahnhof) and the city centre, with all its famous sights, within a couple of minutes. Convenient bus and tram connections are additional advantages of our location.
All apartments are fully furnished. Bed linens, towels, quilt and pillow are provided. Each apartment includes free of charge internet access and television connection. The kitchens are equipped with dishes and other kitchen utensils.