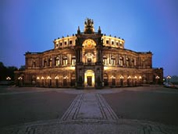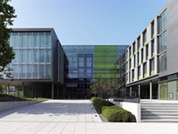 Welcome!
The 15th Central-European Olympiad in Informatics, took place in Dresden, Germany, from July 6 (arrival day) to July 12 (departure day), 2008.
Delegations from Croatia, Czech Republic, Hungary, Poland, Romania, and Slovak Republic were traditionally invited. Furthermore, we were happy to host a guest delegation from Israel. In addition to the German national delegation, a state delegation from Saxony, the host federal state of this CEOI, participated.
All guests were accommodated and the contest took place on the premises of Dresden Technical University. Its Faculty of Computer Science hosted both contest and main events of this CEOI.
CEOI 2008 was organized under the auspices of Prof. Dr. Roland Wöller, Minister of Education of the Free State of Saxony.